HEAVY METAL LEVELS IN FOOD INGESTED IN NATAL, RN, BRAZIL
Palavras-chave:
Food Contamination. Toxic metals. Daily intake.
Resumo
The levels of Cadmium, Lead, Copper, Chromium, Nickel and Zinc were determined through atomic absorption spectrophotometry in the most consumed food in the Northeast of Brazil (according to the POF survey of 2008-2009): beans, rice, and solution of coffee. The results were compared to the maximum limits of tolerance (LMs) stablished by law, and revealed that only Zinc was above the LMs, while the other metals were within the limits. Zinc is also a micronutrient essential for the proper functioning of the human body and its toxicity depends on its total daily intake. Therefore, this study points to the relevance of food frequency consumption as a factor to be taken into consideration towards intoxication by food ingestion.
Downloads
Não há dados estatísticos.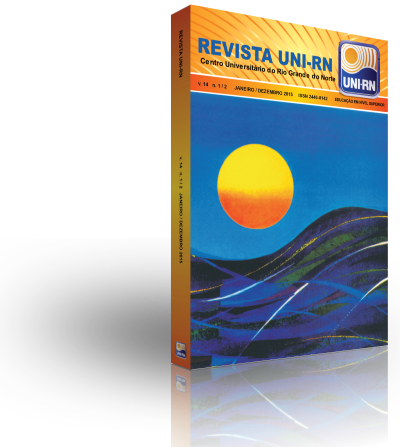 Downloads
Como Citar
Sousa, B. J., Ferreira Moura, E., Oliveira Melo, K. R., & Castro Dantas, T. N. (2018). HEAVY METAL LEVELS IN FOOD INGESTED IN NATAL, RN, BRAZIL. Revista UNI-RN, 14(1/2), 87. Recuperado de http://revistas.unirn.edu.br/index.php/revistaunirn/article/view/353